The Science Solutions Advantage
We are a close-knit team of manufacturing professionals deeply committed to understanding, meeting and exceeding the needs and requirements of our customers.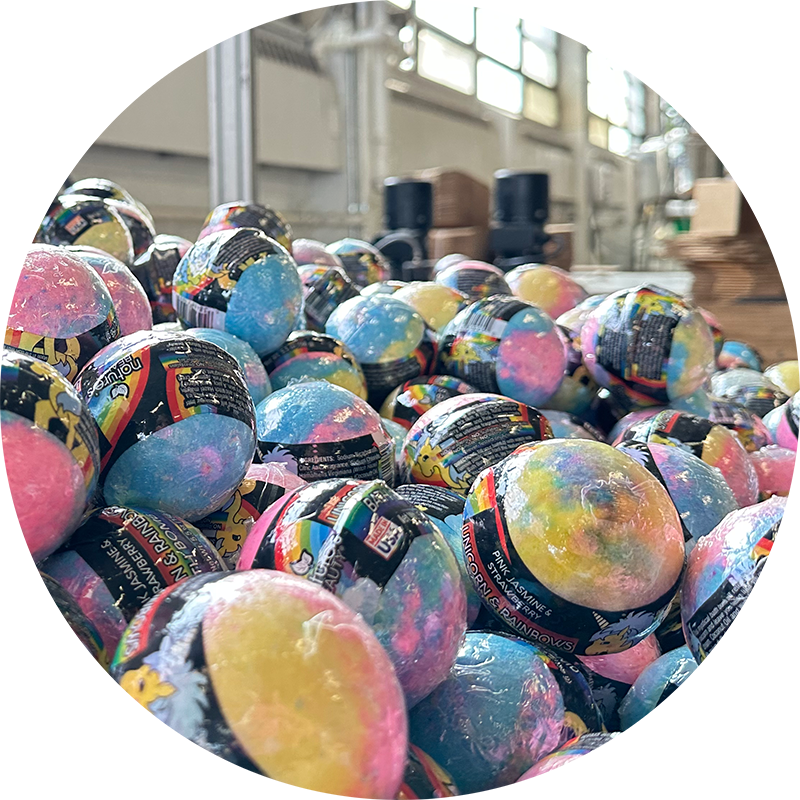 Originated in Chicago in 1989, Science Solutions is a contract manufacturer and packager, specializing in dry goods such as powders, bath salts, bath bombs and shower steamers as well as all types of liquid solutions including laundry and household cleaning products. A focus on clean, green and innovative ingredients in all areas of formulation and manufacturing has enabled us to be a premier resource and supplier for national brands.
Our team of chemists, quality experts, packaging specialists, and production engineers together have decades of experience working on hundreds of products and projects to help guide your product from development to distribution.
Centrally located with easy access for transport, our 100,000 square foot facility with 5 loading docks, offers a safe, affordable and efficient facility for production and distribution.
Our optimistic, excited, and energized team is focused on providing high-quality and reliable services to its customers. This focus on growth and customer satisfaction can be a positive aspect for companies looking to work with Science Solutions, as we demonstrate our commitment to delivering the best possible services and products.
Science Solutions takes its mission of "Manufacturing solutions to protect and grow your brand" very seriously, and is dedicated to delivering on this promise.
At Science Solutions we walk beside you every step of the way to turn your ideas into successful products. We believe that the focus on service excellence, in all areas of our business, is the driving factor for mutual continued growth. By specializing in dry blending and filling as well as laundry care, essential oils and home care products, your project will be handled by experts in these categories of business. Our loyal and exceptional team of experienced manufacturing professionals at every level of our company, allows us to deliver finished products meeting the highest standards.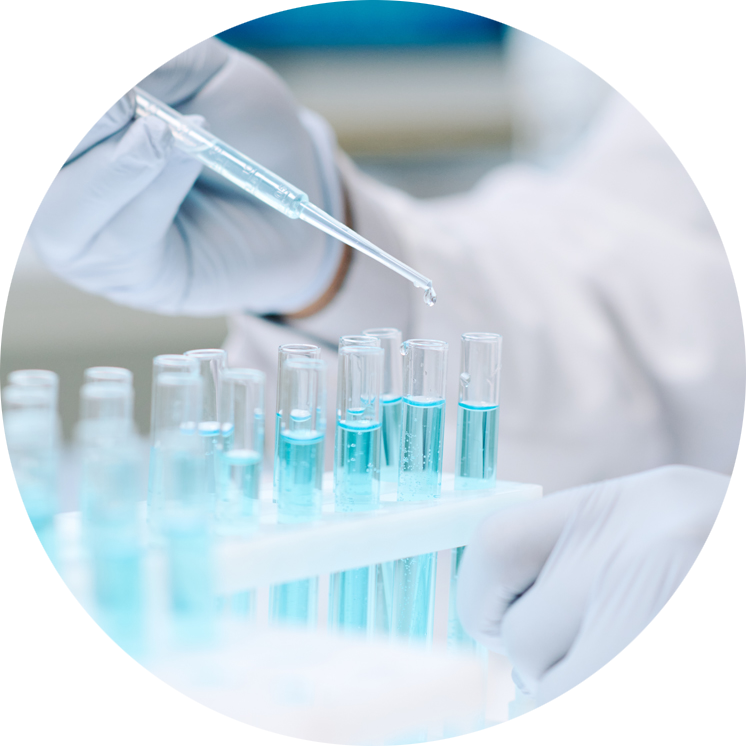 With our on-site R&D laboratory, our qualified chemists will collaborate with you to create formulations tailored to your specifications. Whether you are looking for green products or national brand equivalents, we have the experience and credentials to ensure your success. Our formulations undergo rigorous testing both in-house and with independent, nationally recognized third-party facilities. Let us help you find packaging solutions, whether using pouches for both liquids and powders, PCR or recyclable containers, we fill all sizes, from 5mL essential oil bottles to totes.
With over 30 years of experience in the industry, Science Solutions LLC is a premier provider-of-choice for quality private-label products. Our vast formulation library and intense interest in state of the art ingredient development offers the unique opportunity for customers to create truly one-of-a-kind products, helping brands to distinguish and establish themselves in the marketplace. We want to work with you to develop just the right label and package design. Whatever your vision, we will help you to make it come alive!

Bath Bombs
Shower tablets
Dry shampoo
Hair powders
Body dusting powders
Laundry detergents
Surface powder cleaners
Home deodorizer powders

Soaps
Dish soap
Laundry detergents
Fabric softeners
Mold & mildew cleaners
Glass cleaner
All-purpose cleaner
Shower cleaner
Carpet cleaner
Stain remover
Oven & grill cleaner
Fabric Refresher
Drain maintenance
Air care odor control
Pet care

Glue
Fabric glue
Green grass maintenance
Wood treatments


Liquid 24K Gold Plating
Liquid Silver Plating
Tarnish Remover
Jewelry Polishing
Ready to start your project?